Meet the Coaches
Rise FC is extremely excited about our new coaching staff for the 2019-2020 Season. Each coach bring something very positive and unique to our program and we can't wait for them to work with our players.
Chris Gnehm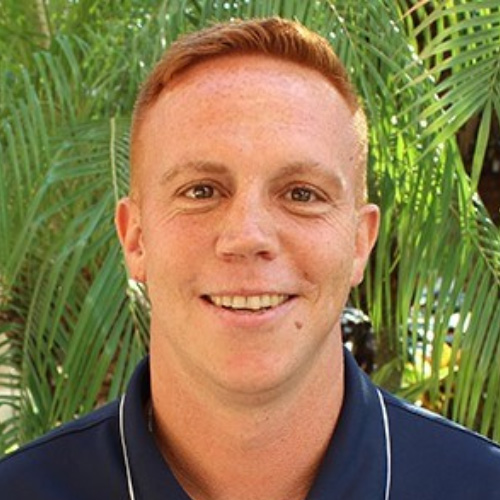 With a background of soccer since the time he could walk, Coach Chris brings a wealth of experience, knowledge, and positive energy to Rise FC.
A graduate from Central Regional High School in Bayville, NJ, Chris was inducted into his high school Hall of Fame in 2017.
From there Chris was a 4 year starter and 3 year captain at Averett University where he graduated in 1996, setting goalkeeping records for saves in a season 213 and career 678.
Chris has spent the last 22 years as a college coach. He was a Division 1 women's assistant for 14 years. Spending time at Gardner Webb University, Florida Atlantic University, University of Colorado, and Coastal Carolina University. And now serves as the Head Women's soccer coach at Palm Beach Atlantic University and has been in that role for the Sailfish since July 2014.
On top of his collegiate playing and coaching career, Chris has coached and trained at the youth level for the past several years. With his experience, knowledge of the game, and ability to keep practices and trainings fun and exciting for kids, while still challenging and purpose-driven, Chris has been able to help players of all ages and skill levels develop their soccer skills, sportsmanship, and love for the game. We are very excited to have Chris on board Rise FC and to help your players take their games to the next level!
Chris holds his Premier Diploma from the United Soccer Coaches Association. He lives in Jupiter with his wife Tiffany and son Bodhi.
Lauren Reilly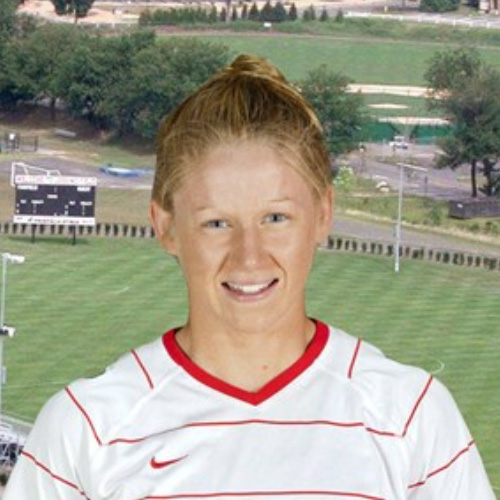 A former standout collegiate and professional soccer player, Lauren Reilly currently serves as a sports performance coach and Assistant Coach of Palm Beach Atlantic University's Women's Soccer Team.
Lauren attended Division 1 Fairfield University in Connecticut, where she served as Team Captain and was a multi-time First Team All-MAAC & NSCAA All-Northeastern Region Team honoree during her collegiate career. Following her graduation from Fairfield, Lauren played for the Boston Breakers Reserves Team and the New England Mutiny of the NWSL & WPSL; and later went on to play professionally with First Division Team, Hovas Billdal, in Goteborg, Sweden.
Following her playing career, Lauren briefly returned to South Florida to accept the Varsity Girls Soccer coaching position at her high school alma mater, St. Andrews; a program she helped lead to win a State Championship in 2007, and reach the State Finals in 2009.
After the conclusion of the 2014 high school season, Lauren moved to Los Angeles, California, where she worked as a technical trainer and fitness director for Beast Mode Soccer--a world-renown soccer training company specializing in individual technical development. While in California, she also served as the Head Coach of the Westside Breakers Girls U13 club team.
In 2015, Lauren returned to her hometown of Boca Raton, Florida, where she further expanded her coaching resume at the semi-professional, collegiate, club, and individual levels. She served as an assistant coach and head strength and conditioning coach for Lynn University's Women's Soccer Team during their 2015-2016 season; staying on to direct the team's strength and conditioning program during their 2016 and 2017 offseasons.
Lauren's on-field work continued at the club level with her position as Fitness Directer of Team Boca Soccer Club. As Fitness Director, Lauren coordinated and led weekly on-field fitness sessions (focusing on injury prevention and speed, agility, strength, and endurance development) with all of the club's girls teams (U10-U18) for their 2015, 2016, 2017, 2018 club soccer seasons. During this time, Lauren also served as the assistant coach and head strength and conditioning coach for the club's semi-professional WPSL side, Team Boca Blast.
Not only does Lauren bring an incredible career of experience at every level of soccer, plus a specialization in team and individual technical training and soccer-specific strength and conditioning, but her positive attitude and passion to help kids learn and love the beautiful game of soccer, is what make us so excited to have her on board Rise FC.
Lauren holds a USSF National Coaching License and is a NASM Certified Personal Trainer currently working toward attaining her CSCS certification later this year.
JC Perez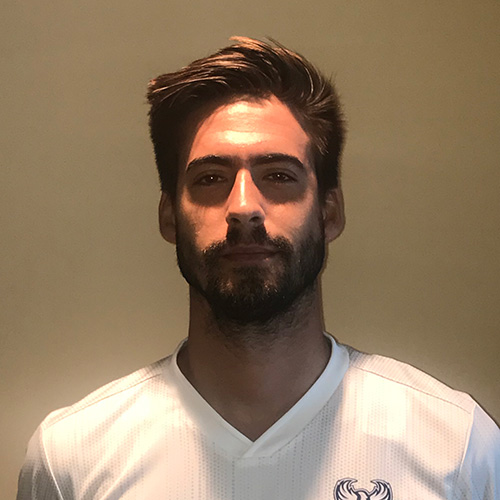 One of the most important positions in soccer is goalkeeper. And when it comes to goalkeeping, few other coaches in the area have as much experience as both a player and a coach as JC.
Coach JC has had the opportunity to play professional soccer all over the world, including invitations to try out for such world renowned powerhouse clubs like Real Madrid and Real Zaragoza.
On top of a successful professional career, JC has his degree in Sports Sciences, and has had the opportunity to coach, train, and develop young goalkeepers both domestically and across the globe.
He has been the head Goalkeeper Coach at another youth soccer club, and is excited to be part of Rise FC.
The joy, excitement, passion, and enthusiasm Coach JC brings to the kids is what we are most excited about this season. JC knows how to encourage kids to work beyond their comfort zone, while always giving positive feedback, to help them improve and advance. Coach JC is another invaluable addition to the Rise FC family!