Our Mission
Founded in April 2019, Rise FC was born from a passion to bring a top level soccer club to Jupiter, FL. Hi, I'm Malcolm Boyle, a UEFA A licensed coach who has worked at the highest level in the game. Back home in Scotland, our teams have won 3 SFL Play Off Championships, 1 Womens Scottish League Cup and I've had the honor to have worked with one of the best professional Academies in Great Britian.
Player Development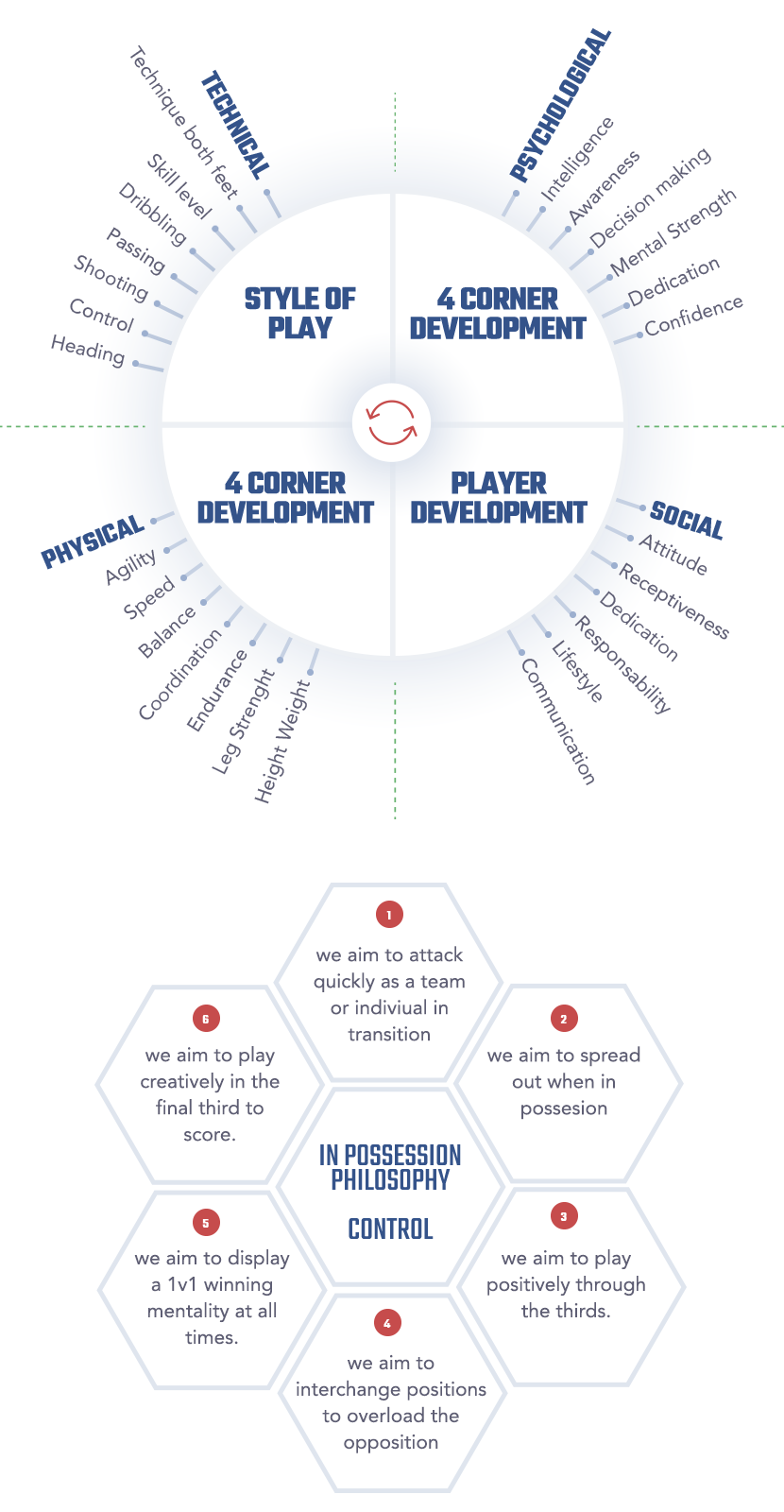 Competitive Soccer Academy / Tournament
We will develop speed of thought, play and movement and a deep understanding of the tactics and methods of play while at our Academy in preparation for playing in tournaments. Training will be three times a week and an optional Agility Balance and Coordination / Goal Keeping evening.
Tournament
US Club Soccer offers cup-based competitions integrated at local, regional and national scales. Among them:
National Cup: US Club Soccer's cup championship competition open to all members. The competition includes regional, state and other qualifiers, culminating in the National Cup Finals. National Cup Regionals are open to all US Club Soccer members in the U-11 through U-18/19 boys and girls age groups. Winning teams from National Cup Regionals and qualifying state cups in the U-13 through U-17 age groups advance to the National Cup Finals.
State Cups: State-based or other geographic market-based cups that qualify for National Cup events. US Club Soccer's state championship events allow hosting members the flexibility to develop an event that is formatted based upon the needs of each specific state or region.
Sanctioned Tournaments: US Club Soccer's tournament sanctioning program allows both US Club Soccer teams and those registered with other U.S. Soccer affiliates the ability to participate in competitions. Travel permissions are not required for US Club Soccer members and tournament insurance is offered for both members and non-members.